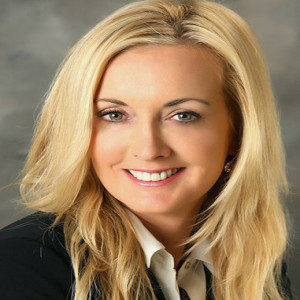 Monday May 20, 2019
Tractor Time Episode 30: Carey Gillam, Environmental Journalist, Author
Hosted by Ryan Slabaugh
Sponsored by BCS America
Good day and welcome to Tractor Time podcast brought to you by Acres U.S.A., the Voice of Eco-Agriculture. I am your host, Ryan Slabaugh, and we are humbled to bring you the 30th episode. Today's topic is one we have to talk about, but it's not a whole lot of fun – Monsanto.
Our guest today, Carey Gillam, is a veteran reporter who has been covering corporate America for 25 years, including Monsanto and most recently, Bayer. This year, she's been busy covering the Monsanto trials, suing agencies under the Freedom of Information Act, and discovering an amazing array of corruption that is fueling the more than 11,000 lawsuits against the company.
Mainly, she's uncovered the fact that Monsanto has lied to and tricked farmers, land managers, growers, ranchers and city managers for 50 years about RoundUp. That as they tell their employees to behave differently around the product than they do consumers. And that they paid for fake science, paid off reporters, and got especially cozy with politicians around the world. France's Parliament is exploring charges that they kept a list of politicians they liked and disliked. That's nothing new to us here in the U.S., but that level of targeted lobbying does not go over so well elsewhere in the world. But the bottom line is, it's toxic to human and animal health, and juries around the world that have heard their defenses do not see any redemption in them – in fact, it is quite the opposite. The lying has only added to their penalties, and their liabilities now range in the trillions, and Bayer's stock price is 40% declined from where it was at the time they purchased Monsanto.'
Here's a clip from the Canadian Public Broadcasting Channel's recent coverage, which summarized the issue:
To be clear, we are talking about the specific formulation Monsanto uses in its RoundUp product that includes glyphosate – that's an important distinction. Monsanto's spokespersons deny all this and say there is no proof their product is unhealthy or shouldn't be used. You can still find it everywhere, and even though towns and ciiteis are starting to make it illegal to use, it's use is still prolific.
And who is fueling this worldwide coverage? Our guest today, Carey Gillam. She wrote a book called Whitewash: The Story of a Weed Killer, Cancer & the Corruption of Science, published by Island Press, in 2017. The way she threads her reporting in with current events paints a damning picture of Roundup, even garnering praise from Erin Brockovich.
And our guest today makes the strong point that banning RoundUp or glyphosate, or suing for billions, does not solve the real problem we are facing: an agriculture and food supply dependent on the lies that Monsanto has been giving farmers, and the safety nets are a bit too far down to feel comfortable leaping.
It's our listeners who will really be solving this problem, but taking the information Carey gives us today to educate us on the forces at work in the herbicide world, and how we can make informed, healthy choices. You can make a difference by how you grow food, the food you buy at the store, and by the manner in which we defend eco-agriculture.
So, let's get into the interview with our guest today: As a former senior correspondent for Reuters' international news service, and current research director for consumer group U.S. Right to Know, Carey Gillam's areas of expertise include biotech crop technology, agrichemicals and pesticide product development, and the environmental impacts of American food production. Gillam has been recognized as one of the top journalists in the country covering these issues.
A special thanks to our episode sponsor, BCS America.