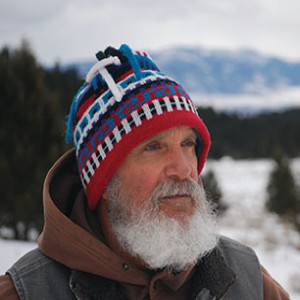 Tuesday Jan 29, 2019
Tractor Time Episode 25: Fred Provenza, Author & Animal Behavior Expert
Welcome to Tractor Time, brought to you by Acres U.S.A., the Voice of Eco_Agriculture. I'm your host Ryan Slabaugh, and lucky enough to be the GM/Publisher of Acres U.S.A., and very lucky enough to sit down and produce our 25th episode of Tractor Time. And thanks again to BCS America for being the sponsors of today's program.
Today's guest – I met Fred Provenza, professor emeritus in the Department of Wildland Resources at Utah State University, at our annual conference last December. We talked a bit about farming and soil, but in all honesty, we talked more about our common hobby of skiing and winter sports. When it came time to scheduling guests, I knew I needed Fred on the show so we could actually talk about our day jobs, and his lifetime of research into animal and human health.
So, today's guest – Renowned animal behaviorist Fred Provenza has spent his academic career researching how animals respond to an intricately tuned system of flavor-feedback relationships. In other words, animals somehow instinctively seem to know what foods they need to stay alive and healthy. But what about us humans? Do we possess that same wisdom? He wrote about that in a new book from Chelsea Green called Nourishment: What Animals Can Teach Us About Rediscovering Our Nutritional Wisdom.
We're going to get into that book, but more importantly, we're going to use that book to talk about the larger health issues, and how our own bodies and own biology often can defy us – but they can also tell us exactly what we need to know. We're doing to cover that and a lot more in this episode of Tractor Time, brought to you by Acres U.S.A. We recorded this interview on Wednesday, Jan. 23, via phone.