Acres U.S.A.: Tractor Time
water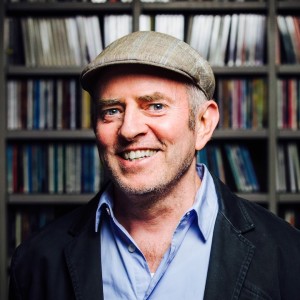 Friday Feb 26, 2021
Tom Philpott is the food and ag correspondent for Mother Jones. Before that, he covered the food system for Grist. His reporting has appeared in the New York Times, Newsweek and the Guardian. He's worked as a bona fide farmer and now splits his time between Austin, Texas, and North Carolina. He has a new book out from Bloomsbury Publishing. It's called Perilous Bounty: The Looming Collapse of American Farming and How We Can Prevent It. The book is the culmination of an impressive career spent holding industry and government accountable. Perilous Journey tells the story of two U.S. farming powerhouses — California's Central Valley and the Corn Belt of the Midwest. Through this lens, Philpott makes the case that current agricultural practices and policies are leading us down the road to environmental ruin. And yet, there's still hope on the horizon. To find out more about Tom Philpott visit www.tomphilpott.net/ Tractor Time is brought to you by Acres U.S.A. and Barn2Door. Subscribe to our channel on YouTube, iTunes or anywhere podcasts are available. Also, find us at acresusa.com, ecofarmingdaily.com, and don't forget to subscribe to our monthly magazine.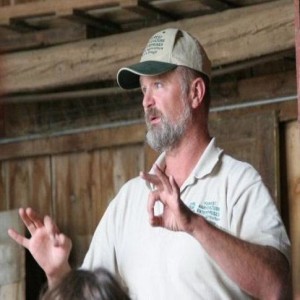 Thursday Aug 24, 2017
  In this week's podcast, we are featuring Mark Shepard's talk from the 2016 Eco-Ag annual conference in Omaha, Nebraska, where he spoke to a very full hall on his sustainable water practices he uses on his farms. It's also the subject of his new book that we will be releasing later this fall, so stay tuned for that. It's under production as we speak. What follows this is Mark's speech, which lasts just a little more than an hour. We hope you enjoy his talk, and the discussion that occurred between him and the audience last year in Omaha. Mark Shepard is one of Acres USA's newest authors, whose book, Restoration Agriculture, is No. 1 on our bestselling list. Talk about getting off to a good start. Part of it is the way he deftly explains proven practices on how to holistically repair damaged and broken farmland, something he's done on his own property. Part of it is the way Mark advocates for the practices and methods that he has developed. He speaks and works with farmers around the country, so speaking in front of our audience is just second nature. Learn more at www.acreusa.com, and at www.ecofarmingdaily.com.