Acres U.S.A.: Tractor Time
coronavirus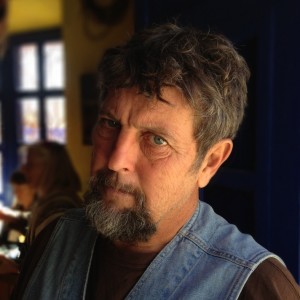 Friday Jul 30, 2021
On this episode we welcome Brother Coyote himself, Gary Paul Nabhan. An agricultural ecologist, an ethnobotanist, a MacArthus "genius grant" winner, a professor and an Ecumenical Franciscan Brother, Nabhan is a true polymath. He's a pioneering figure in the local food movement as well as the modern heirloom seed saving movement. He's also the author of an almost countless number of books, including The Nature of Desert Nature, Food from the Radical Center: Healing Our Land and Communities, and Mesquite: An Arboreal Love Affair. His most recent book is called Jesus for Farmers and Fishers: Justice for All Those Marginalized by Our Food System. The book is a challenging, poetic and hopeful exploration of what the teachings of Jesus have to tell us about our modern food system and our relationship to the natural world. Even if you're not religious, or even spiritual, I think this interview is still well worth your time — Nabhan has tapped into a deep and universal store of wisdom just when we need it most. I've been a long-time admirer — of his endless curiosity, of his versatility as a writer and of his rare insight when it comes to ethics, agriculture and science. He isn't someone who spends much time raging at powerful institutions. He's not always shaking his fists at corrupt corporations. Instead, he offers us pathways of hope, healing, purpose, abundance and justice. Nabhan's spent much of his life working, often in the fields, to preserve both cultural folkways and biological diversity, two things he see's as being inextricably linked. And his biography is so full of milestones that it's impossible to fit all but a fraction of them here. Born in the early 1950s, Nabhan is a first-generation Lebanese American who was raised in Gary, Indiana. He has a B.A. in environmental biology from Prescott College in Arizona, an M.S. in plant sciences from the University of Arizona, and a Ph.D. in the interdisciplinary arid lands resource sciences, also from the University of Arizona. He's served as director of conservation, research and collections at both the Desert Botanical Garden and the Arizona-Sonora Desert Museum, where he did the research to help create the Ironwood Forest National Monument. He was the founding director of the Center for Sustainable Environments at Northern Arizona University in Flagstaff, Arizona. He's on the University of Arizona faculty as a research social scientist with the Southwest Center, where he now serves as the Kellogg Endowed Chair in Southwestern Borderlands Food and Water Security. He and his wife currently live in Patagonia, Arizona on a five-acre spread near Tucson. I could go on, but I'm eager to share this interview with you today. I hope you find as much inspiration as I did in this conversation with Gary Paul Nabhan. For more information, visit garynabhan.com.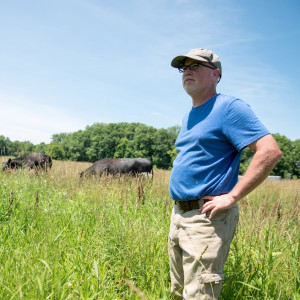 Friday May 01, 2020
On this episode, we're talking with Darby Simpson. If Tractor Time is only but a part of your farming podcast diet, you may already know who he is. He does the Grassfed Life podcast with Diego Footer. He's also a contributor to Acres U.S.A. magazine. And what I really value about his perspective is its practicality. Through his podcasts and online courses, it's clear he wants to help equip farmers with the tools to run successful farms — not just act out a romantic, Instagram version of farm life. He truly puts the economical in eco-agriculture. But he's a conscientious farmer too, running a pasture-based, non-GMO livestock operation in Indiana, located between Indianapolis and Bloomington. In this interview, we talk about everything from farm diversification to the future of farmers' market to the impact of COVID-19. Darby's answers are thoughtful, insightful and, hopefully, prophetic.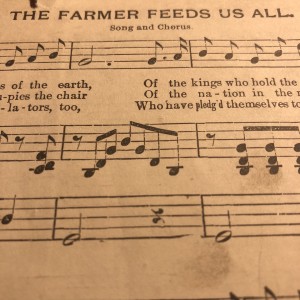 Tuesday Mar 31, 2020
Recently, an Acres U.S.A. reader gave us a piece of sheet music he found while cleaning out his barn. The song's called "The Farmer Feeds Us All." It's an old standard that has been performed in some form or fashion by everyone from Fiddlin' John Carson to Pete Seeger to Ry Cooder. You should go listen to it. I'll link to the Fiddlin' John Carson version in the show notes.  I've been thinking about this song as the coronavirus pandemic lays low entire sectors of the U.S. and world economy, spreads sickness to the rich and poor alike, and gathers a dark cloud of fear and uncertainty over our future. And yet, as national emergencies often are — at least for a time — the pandemic has been clarifying, forcing us to think about what truly matters most. Now, if you watch the evening news, you might assume that's toilet paper. But for many, this time has been about reconnecting with loved ones. It's been about reconnecting with the things that nourish us — things like faith, family and food.  Along with "social distancing," "essential services" has been one of the new phrases to enter our lexicon over the last few months. In addition to health care providers and grocery store workers, we are reminded during this time that farmers, too, are essential to our survival. We here at Acres U.S.A. have always marveled at the determination and the creativity small farmers show us in their tireless efforts to bring us nutritious food. In preparing for our May issue, which we put together this month, we reached out to many of these men and women to see how they were weathering the storm. What we heard was inspiring. Farmers aren't panicking. They're just getting to work. Marty Travis runs Spence Farm in Illinois along with his wife Kris and son Will. He's also an Acres U.S.A. author. His book, My Farmer, My Customer can be found at the acresusa.com bookstore. Marty leads a co-op of farmers that serves some of the top restaurants in the Chicago area (watch the documentary Sustainable for more on that). Many of those restaurants went into hibernation during the outbreak, but they didn't forget about Marty's group. The chefs put out the word that there was plenty of fresh food for sale. The demand from families was so high that the co-op saw a big spike in its usual revenue. And even though he had barely slept a wink when we talked to him this month, Marty was still finding time to offer farmers words of encouragement. I was really inspired by what he had to say and I hope you are too.