Acres U.S.A.: Tractor Time
2019-04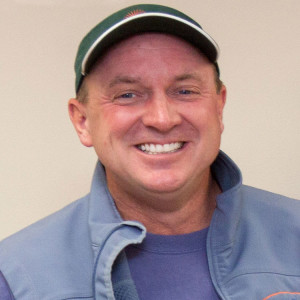 Tuesday Apr 23, 2019
Hosted by Ryan Slabaugh Good day and welcome to Tractor Time podcast brought to you by Acres U.S.A., the Voice of Eco-Agriculture. I'm your host Ryan Slabaugh, and today our episode is focused on soil health, and the philosophies of Glen Rabenberg. Glen has spent a lifetime journey building a system that works across climates and soil types, and in the next hour, we're going to ask him to walk through his journey, and how he piece together the knowledge – and wisdom – he needed to eventually start his company, Soil Works, which helps so many farmers around the world. As you will also hear, Glen will be leading a farm tour at our Healthy Soil Summit, August 21-22 in Davis, California. Registration is open at www.acresusa.com, and we are only allowing about 150-200 into the event, so sign up soon. Glen is also working with us to produce a series of podcasts we will release this summer focused on short, simple tactics you can employ on your farm to increase and improve your soil life. One other announcement: We will also be opening registration to our annual conference, this year in Minneapolis, Minnesota, December 9-12, in May. We have a ton of great speakers — some new, including Marty Travis, the start farmer in the movie, Sustainable. We really want to see you there – we'll be talking about biodiversity, regenerative agriculture and diversification tactics and a whole lot more. But today's program is soil-soil-soil with Glen Rabenberg, and his life journey. Our guest today, Glen Rabenberg is the founder and owner of Soil Works LLC. Born and raised in Bancroft, SD, he graduated from Desmet High School in 1980. He was awarded a Bachelor of Science in Animal Science, General Agriculture and Agriculture Economics from South Dakota State University in 1985.  Glen then went to work for Walco International as an Animal Science Technical Advisor. He spent most of the following years with Walco working with animal pharmaceuticals, veterinarians, and farmers. Through his experience he began to notice trends in the animal science industry.  He saw that many of the diseases he was employed to treat were the result of nutritional deficiencies from poor grains and forage that the animals were consuming. Rather than conforming to the traditional methods of soil science, Glen brings his knowledge of animal science and applies it to the soil. Glen continues to search for new ways to restore the soil and aid in the production of quality food.  He aims to "bring soil back to the way nature intended." He still maintains his third generation farm in Bancroft, SD and travels the world solving the world's soil problems with a little bit of simplicity and the "rite" tools.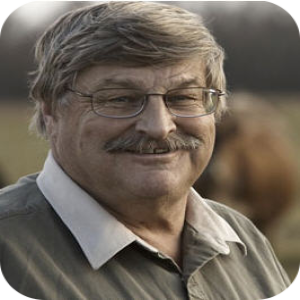 Thursday Apr 11, 2019
Good day, and welcome to Tractor Time podcast brought to you by Acres U.S.A., the voice of eco-agriculture. This is a special episode, our 28th in our series, that will feature a friend and guest to Acres U.S.A., Dr. Paul Dettloff. A special thanks to our series sponsors, BCS America and Albert Lea Seed, who make this all possible. Dr. Paul Dettloff has spent 50 years in large animal veterinary practice, working with farmers all over the world to help them think differently. He was well ahead of his time pushing grass as cattle feed, and working with holistic, proven tools that operate completely independent of the technology booms happening today. His new hardcover book, A Guide to Raising Animals Organically, has captured his work in a fascinating, comprehensive way. We were very proud to be Dr. Paul's publisher of the book, which is available now. We are also very proud that Dr. Paul will be talking at our conference in December in Minneapolis. He will be leading a full day Eco-Ag conference session on soil preparation for cattle, cattle feed systems and will allow folks to peek inside his vet bag. He'll add on a workshop too about A2A2 milk markets that should be very helpful for today's dairy farmer looking for diversification techniques. The last time he talked was 2007, and we wanted to share that talk with our audience today. It's a fascinating story Dr. Paul weaves around his career as a veterinarian, and how he discovered organic along the way, and helped champion the growth and rebirth of old veterinary tools so important to sustainable and organic farmers. So, here's Dr. Paul's talk from 2007, titled "Enhancing Vet Tools." It's more than just a story about livestock. It's a story about how we treat animals, and how those animals can feed our farming ecosystems.