Acres U.S.A.: Tractor Time
2017-08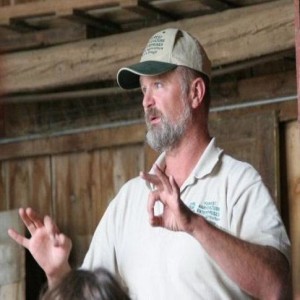 Thursday Aug 24, 2017
  In this week's podcast, we are featuring Mark Shepard's talk from the 2016 Eco-Ag annual conference in Omaha, Nebraska, where he spoke to a very full hall on his sustainable water practices he uses on his farms. It's also the subject of his new book that we will be releasing later this fall, so stay tuned for that. It's under production as we speak. What follows this is Mark's speech, which lasts just a little more than an hour. We hope you enjoy his talk, and the discussion that occurred between him and the audience last year in Omaha. Mark Shepard is one of Acres USA's newest authors, whose book, Restoration Agriculture, is No. 1 on our bestselling list. Talk about getting off to a good start. Part of it is the way he deftly explains proven practices on how to holistically repair damaged and broken farmland, something he's done on his own property. Part of it is the way Mark advocates for the practices and methods that he has developed. He speaks and works with farmers around the country, so speaking in front of our audience is just second nature. Learn more at www.acreusa.com, and at www.ecofarmingdaily.com.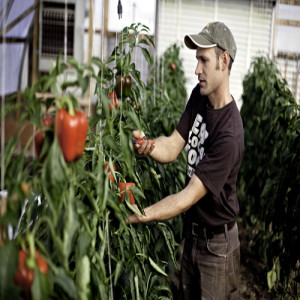 Thursday Aug 03, 2017
In this week's podcast, we're going all the way back to last year's Acres USA Eco-Ag Conference in Omaha, Nebraska. There, an author-farmer named Ben Hartman spoke for more than an hour about a little miracle he and his wife, Rachel Hershberger, created in southern Michigan. On The Lean Farm, also the title of his book, Ben and his family connected with local restaurants in Chicago and the southern Michigan area to create a sustainable, profitable farming venture on less than one acre of land. His talk last year at our conference was educational, inspiring, and one worth sharing. For those who want to attend our conference in Columbus, Ohio, from Dec. 5-8 this year and talk with hundreds of farmers and experts, including last week's guest Andre Leu, you can learn more at www.acresusa.com, or follow us on Facebook, Twitter, and of course, subscribe to our monthly magazine. Learn more about Ben Hartman at http://claybottomfarm.com, or by buying his book at www.acresusa.com/the-lean-farm.